Wiki Targeted (Entertainment)
Play Sound
Origin of the album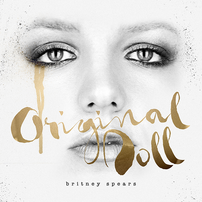 When Britney enjoyed unquestionable popularity, in 2004, she came to the offices of a radio station in Los Angeles, United States, to present a preview of what would be her fifth album, composed of 22 singles. However, until today, his label never referred to "Original Doll", which would follow the hit "In The Zone" from the previous year. Where was that record that Britney Spears never released?
In December 2004, almost a decade ago, Jesse Lozano was presenting his radio show on the KIIS-FM station in Los Angeles, United States, when he received a call that left him open-mouthed. The host, who was on the air at that time, only managed to say: "They tell me that Britney Spears just called us and that she wants to present her new song."
The DJ and Lozano himself thought that it was all a joke, but an hour later the pop star himself appeared in the radio offices with a copy of the album in hand, with his inseparable Chihuahua and escorted by a huge bodyguard. .
Britney went into the recording studio to chat with Jesse, where she talked about plans for her fifth album. He said it would be called "Original Doll" and that it would follow the 2003 hit "In The Zone."
It was then that "Mona Lisa", the supposed first single, sounded on the radio sparking calls from its fans, asking when they could get their hands on the album. Ten years later, however, it was never officially released as a single, only as a previously unreleased b-side.
Another curiosity: a week after the meeting, the artist's record company, Jive Records, during an interview with Billboard, denied all of Spears' statements stating that "there was no new album on the program." A decade ago, the most effective way to communicate with the public and make your work known was through the radio, in interviews, messages, or even by appearing directly in person. That was exactly what Britney Spears did.
For many, "Original Doll" would arise from the idea of ​​cutting the threads of the past and finding a new musical style detached from the one imposed by their record label. But after what happened on KIIS-FM, no one ever heard or wondered about that album that Spears herself came to present on the radio. Some members of Jive Records insist that the budgets for its release did not exist.
So to date we wonder: "where is" Original Doll "?
Perhaps the most mysterious thing is that the producers Bloodshy & Avant and Guy Sigsworth never addressed the matter. Both are recognized collaborators and friends of Britney, but even so they never commented anything about it. Neither did his manager, Larry Rudolph, who never made official statements about the record of the American that never saw the light. And another detail: it was not until 2007, with the album "Blackout", that Britney released a new studio album. It was the artist's longest break between one album and another An urban legend speaks that the title of the album Original Doll is about that the real Britney Spears had decided to withdraw completely from the artistic environment and she told her record company when the entrepreneurs realized that they could lose a lot of money by retirement Of the great star that Britney had become they decided to literally clone her and they announced it to her, Britney accepted under pressure to undergo a supposed scientific procedure to be cloned and in the song Mona Lisa she leaves traces in parts of the verses of the song On this fact, they also assure that for that reason it was the stage of fall from grace of Britney Spears starting by shaving her hair it was really the double clone who was performing these acts but urban legends are not entirely true
Community content is available under
CC-BY-SA
unless otherwise noted.