Oswald
is an American show for preschoolers that aired from 2001 to 2003. There is a Japanese dub of the show entitled "Hello! オズワルド" (Hello! Oswald) that aired on WOWOW and Playhouse Disney. Two episodes of the dub have surfaced online.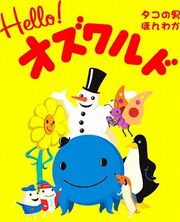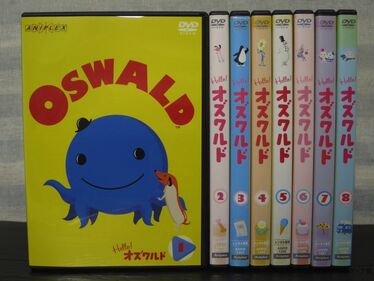 Findings
Two episodes of the Japanese dub have been found, The Polka Dot Umbrella and Leaky Faucet, which is in three parts. Even though the episodes are the English and Japanese audio combined, it is not a voice-over, because if you switch to the left audio track, it's an actual dub. Gilby1385 has found an image consisting of eight Japanese Oswald DVDs. Now let's hope someone can buy those DVDs and rip the Japanese dub for YouTube.
Found Episodes
Two episodes of the Japanese Oswald were found.
Community content is available under
CC-BY-SA
unless otherwise noted.