Basic Information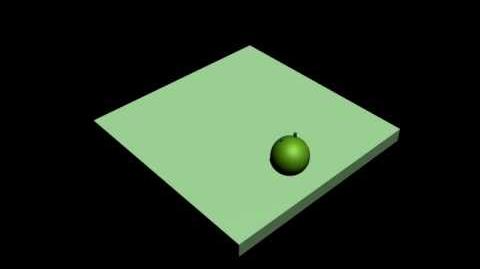 "Paccie" is the name given to a PlayStation 2 game released by Phoenix Games B. V on May 1, 2004 (according to Giant Bomb). Other sources list a release data of December 31, 2004.
No copies are known to exist and the game is probably fake nor has ever been released.
Proof of Existence
The following data proves that the game "existed".
The only known information of the game is the box art of it as well as an 8-second clip of "gameplay"
(Alexxx42) The game is listed for sale on a Dutch website for 3,95€ and is currently out of stock. https://www.retroplaystationkopen.nl/playstation-2/games/paccie
(DJDahlgaard) An full image of the main box art was found on reddit https://www.reddit.com/r/vintagecgi/comments/hnkvya/rhpacman_r_husmo_1994paccie_ps2/
(error10034) A link explaiing what is in the game http://www.irtc.org/ftp/pub/old-competition/competition-Dec-94/rhpacman.txt
grovee.com mentions the game's release in the UK, probably the only market in which it was "released" (The company that developed it, Phoenix Games B. V, is UK-based)
Claims made by ItzWildKat
Reddit user ItzWildKat claims that he owns and has played a copy of the game, however, is reluctant in releasing footage of it.
According to him,
"What i can tell you about the game though is that i remember playing a level where you would go through a brick maze (same textures as the title). And at the end of the maze there was an empty room with a cherry"
"The game also included a lot of minigames" (iplausible since most games from Phoenix Games included minigames such as coloring books, animations, puzzles, among others.)
Reasons the game is considered "fake"
The reasons the data shown above is doubted is because of:
The PEGI rating displayed in the box art is not listed in PEGI's official database.
Phoenix Games website never listed the game "Paccie" in its Release Schedule or in its Released Games list.
The game's release date according to Giant Bomb (May 1, 2004) is doubted since most games in Europe are released on Fridays rather than on Saturdays.
The 8-second clip of the game shown above is probably fake.
Community content is available under
CC-BY-SA
unless otherwise noted.