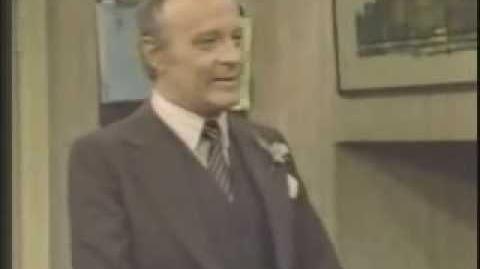 In 1981, after years of writing for ABC's Barney Miller, Reinhold Weege took his first stab at creating a sitcom of his own. The result was a very short-lived CBS production entitled Park Place. Starring Harold Gould (Rhoda) as David Ross, the show was set in a Manhattan, NY legal-aid clinic whose lawyers and sage directors took cases via a "take a number" method. It aired opposite Checking In on Thursdays, but like its predecessor, four episodes aired before getting the ax. However, unlike Checking In, very little footage has been seen since 1981 (the resurfaced footage can be seen on the right).
Episodes
Bold text denotes found episode
1. Revenge (4/9/81)
2. Benign Neglect (4/16/81)
3. Marooned (4/23/81)
4. Crazy Judge (4/30/81)
Community content is available under
CC-BY-SA
unless otherwise noted.