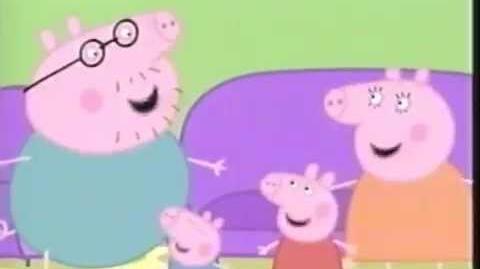 Peppa Pig
is one of the longest-running British animated preschool programs of all time, being shown in 180 countries, along with having tons of merchandise around the world. But prior to being aired on Noggin (later becoming Nick Jr.) in the 2000s,
Peppa Pig
was first shown to the American audience in 2005 when Cartoon Network launched its short-lived preschool block,
Tickle U
. Around that time, they created an
American dub
(like Tweenies), though a few episodes were aired with the original British audio. As
Tickle U
lasted only 1 year and a half, the U.S. dub pulled along with the block. The only trace of the dub is a 30-second promo video. All post-2007 U.S. releases of the show use the U.K. dub, which was previously seen everywhere else, most likely due to poor ratings on the U.S. dub. It aired on Nick Jr UK on 1st April 2013 as an April Fools joke, but it hasn't been uploaded to YouTube.
Findings
The dub was produced in Miami, Florida at Chrom Studios.
According to a Youtube Poop Called "Peppa Pig Goes on a Trip Into Insanity" Created by Paperking99 "Tea Time" was replaced with "Snack Time"
Elaine Torres was the voice of Suzy Sheep, while Chloe Dolandis voiced Rebecca Rabbit and Emily Elephant.
UPDATE 25/03/19: A clip has been found! LINK:https://www.youtube.com/watch?v=-pQtMMiLpo4
See also
Tickle-U (Lost American Dubs of British Cartoons)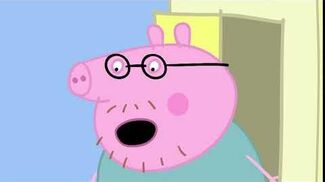 Community content is available under
CC-BY-SA
unless otherwise noted.