Doctor Strange in The Multiverse o Madness - The Loop
Play Sound

Peppermint Park was an 80's puppet show that was released straight to VHS sometime between the early 80's and early 90's. It had mainly limited releases normally published by low-Budget companies.
History
Because of the show's obscurity, not much information can be said what the show is about. All that is known is it was clearly a rip-off of Sesame Street featuring very disturbing doll-headed puppets teaching lessons such as letters, colors and numbers. TV Tropes describes the series as "straight to video and straight from hell". The show was mentioned by the YouTuber Blameitonjorge on his Top 20 Unintentionally Disturbing Kid's Shows From Around The World video.
Because of the shows rarity, only a few clips currently exist on the internet including the opening sequence. The show was produced by Mark V Productions. It is unknown if full episodes exist.
Some known information involves some of the sketches. Ernie loves the letter M and sings a song describing it with words that begin with M. There is also Maynard who sings about being blue to teach other meanings of the word blue. There was also a Scarecrow, a video about the gang showcasing bubbles, stoplights, crackers, and little to no information about the show makes it all the more creepier. There was also a pair of dinosaur characters (with roles similar to Ernie & Bert) and pig character named Piggle who sounded like Kermit the Frog. The puppets look like actors who had their heads removed and replaced with a creepy doll. No one knows what happened with the franchise.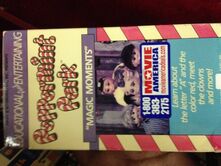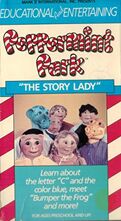 No full VHS copies exist online. Only minutes of clips from random episodes.
Some of the VHS's were put on Amazon, however some of which are currently unavailable:
https://www.amazon.com/Peppermint-Park-Vol-Story-Lady/dp/B000NMREK4/ref=sr_1_1?ie=UTF8&qid=1474829931&sr=8-1&keywords=Peppermint+park
https://www.amazon.com/Peppermint-Park-Carnival-Fun-5/dp/B000M9KVLC/ref=sr_1_2?ie=UTF8&qid=1474829931&sr=8-2&keywords=Peppermint+park
https://www.amazon.com/Peppermint-Park-Music-Land-3/dp/B000MTXJ1G/ref=pd_sbs_27_1?ie=UTF8&psc=1&refRID=N5TNW440DKCTE1HKCRWB
https://www.amazon.com/Peppermint-Park-1-Magic-Moments/dp/B0006V8WI0/ref=sr_1_6?ie=UTF8&qid=1474829931&sr=8-6&keywords=Peppermint+park
Found Clips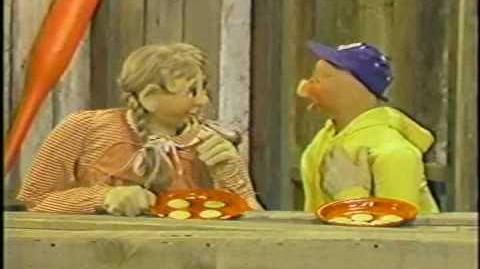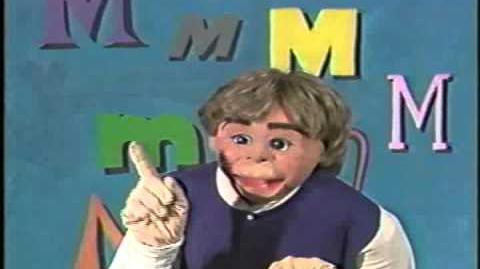 UPDATE: The complete series has been uploaded to YouTube!