Pyrocynical (real name Niall Comas) is a British Youtuber who currently has of 2021: 4.37 Million Subscribers. He mainly does commentary but as of recently, he has switch to reviews and in depth analyses on TV shows or Movies created by Youtubers.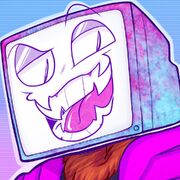 Old Minecraft Videos
On the 17th December 2015, Pyro released a video called The Truth About Machinima, what is about Machinima and how he has been treated by them. In the video pyro mentions that he used to create Minecraft videos before montage parodies. On the 10th February 2018, a channel by the name of KnockoutWolf made a video called: PYROCYNICAL: The Fallen Minecraft Titan, what is about pyro old montage parodies as wells as his Minecraft videos. In 2017, a Reddit post by a now deleted user went around of an image that Dolan Dark tweeted of an old capture of video recommendations featuring 5 Minecraft videos made by Niall.
On the 6th February 2018, a video what could've been one of his old videos: titled Minecraft how to find diamonds (uploaded by plainolbrod) was though to be the video, but it was a prank created by KnockoutWolf.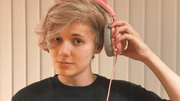 As of January 2021, no video of his has resurfaced and are said to be deleted or privatised by Niall.

Possible Old Channel
In November 2020, a Reddit user by the name of TH0MiSh made a post about pyros old channel. Its thought to believe that Niall did have an old channel by the name of TheCreepyKnight (what is unconfirmed). Searching up TheCreepyKnight on youtube, You will find a video called MiniGame: Turf Wars W/TheCreepyKnight #1 by a user called Slimmy Slime . The problem is that the voice is completely different because the accent is American-Russian and Pyro is British and Pyro would've been 16/17 at the time as the pitch of an 9/10 year old.
However, It is possible that pyro did have the name because a website called namemc showed pyro's account was called TheCreepyKnight.
As of January 2021, TheCreepyKnight channel has been deleted, leaving questions why.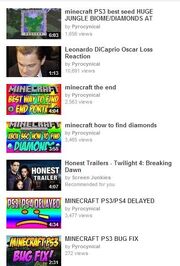 Community content is available under
CC-BY-SA
unless otherwise noted.