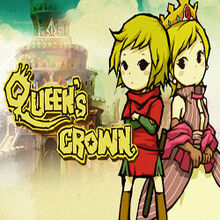 The iOS game Queen's Crown was published and by Com2Us in 2009. The game was reminiscent of the Beyond Oasis series, with Zelda-esque play with stronger RPG Elements. The story involved a missing princess named Ann, having departed the castle to run from the slaughter of the rest of the royal family. She is guided by the Grim Reaper on her journey to avenge her family. Unlike most iOS RPGs of the era, much attention to detail was put into the game, like separate BGM and SFX audio controls, and Ann playing a flute when left alone for long enough. Sadly, the game was pulled from the App Store in 2013 for unknown reasons, and hasn't been seen since.
Community content is available under
CC-BY-SA
unless otherwise noted.