Doctor Strange in The Multiverse o Madness - The Loop
Play Sound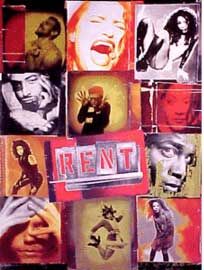 RENT is a 1996 Broadway musical that proved to be a smash hit with audiences and critics worldwide. It was also controversial with themes of sex, AIDS, homosexuality, and homelessness, all of which are depicted realistically. The musical's playwright and composer, Jonathan Larson died the night before its premiere Off-Broadway at the New York Theatre Workshop. The play has gone on to win many awards, be translated into an array of different languages, and helped save the lives of many depressed people.
There's a slight problem with trying to experience RENT to its fullest for both newcomers and long-time fans. The show has been off Broadway since 2008, and the newer cast members (as the old ones had aged to the point where they couldn't make their roles believable anymore) were seen as inferior. Part of the whole reason why RENT was such a hit aside from its deep emotional story and social themes is the fact that the original cast gave powerful vocal and acting performances. While audio recordings exist of all of the musical's songs and a few select songs have video recordings, viewing the musical in its entirety with the original cast is virtually impossible.
In 2009 a VHS rip of a promo reel of the original cast was uploaded to YouTube, indicating that there was, at some time, a full recording in professional quality. The whereabouts of the full version of this promo reel are unknown.
The closest fans can really get is the 2005 movie, which still features 2 different cast members than the original Broadway version and omitted several pieces of dialogue and songs. The only DVD recording of the stage production is the 2008 final performance. A few scratchy recordings from the show's opening night can be found on YouTube as well. With the show's thousands of live performances, it's conceivable that somebody more than likely got to record the full show in an actual viewable quality. However, until it surfaces, this remains a piece of lost media.
UPDATE 6/26/14: The 1996 Original Broadway Cast opening night performance in its entirety can be found in this Youtube playlist uploaded by Youtube user Jessica Carroll. UPDATE 2/12/15: Albeit in nearly unwatchable quality, a new playlist of the opening night performance has emerged!