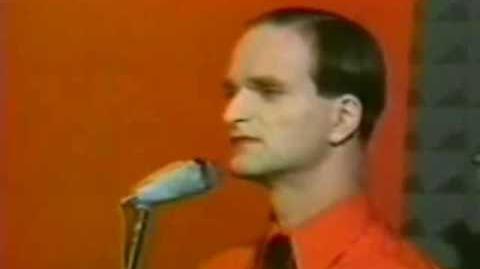 Ralf & Florian
is a lost 1981 sitcom starring Ralf Hutter and Florian Schnider and is about the electronic music band Kraftwerk's daily businesses, and only one episode was produced which is the pilot "We Are Ze Robots". It is 3 minutes and 21 seconds long and shows Florian and the other band members dancing at a discotheque instead of buying a musical pocket calculator which Ralf really wants. In 2009, a YouTube user by the name of Paul Thorpe discovered a copy of the sole episode on Betamax produced in "a yard and car boot sale in Dusseldorf" and converted it so it could be uploaded to YouTube. Reportedly, the container the Betamax tape containing the episode was in had a piece of duct tape with "Destroy this at once." written on it in German in marker on the front of the container.
Community content is available under
CC-BY-SA
unless otherwise noted.