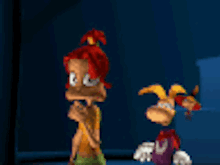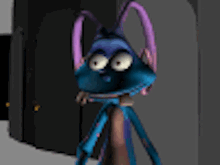 Rayman: The Animated Series (also known as Rayman: The TV Series, or just Rayman) is a series of animated shorts created by Ubisoft in 1999, based on the Rayman adventure game series, following the success of Rayman 2: The Great Escape. It was meant to be a 26-episode series, but only four were completed when it was cancelled mid-series, leaving a fifth episode near to completion. The series was only broadcast in France, Germany and the Netherlands, but was released on VHS in North America, and later on DVD in France.
The fifth, unfinished episode was to be called "My Fair LacMac", earning much fan speculation about the episode's content. This episode was almost done in production, but was stopped at the last minute. It is unknown if any footage of this episode exists-- only a couple of poor-quality screenshots of the episode being rendered in progress came off an Emilio 3D Graphics fansite.
Community content is available under
CC-BY-SA
unless otherwise noted.