Renegade is a side-scrolling arcade brawler released in 1986 developed by Technos Japan, & distributed by Taito. The game recieved multiple ports to systems like the Amiga, Amstrad CPC, Apple ll, MS-DOS, NES, Master System, etc. The Commodore 64 version is notorious for being a half port, more specifically having full levels missing. According to a preview write up in Commodore User, an out-house programmer told Ocean that they had to half the game, most likely to have the game be a single load, thus having some levels cut.
The graphics were also different from the final release, being more flexible looking, but with a darker pallete. Nothing else is known about this original version, & it has yet to shown up anywhere on the internet.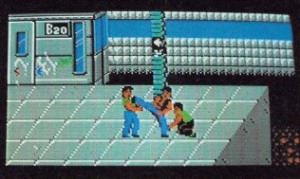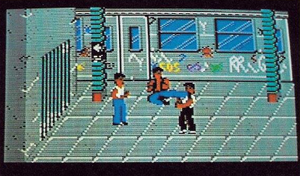 Community content is available under
CC-BY-SA
unless otherwise noted.