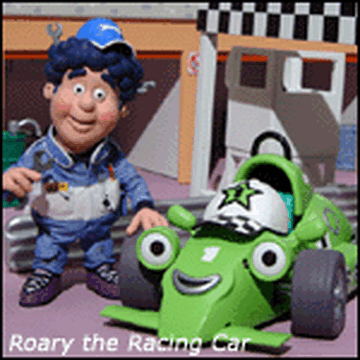 Roary the Racing Car is a British stop-motion/CGI children's television series created by David Jenkins and produced by Chapman Entertainment and Cosgrove Hall Films that ran from 2007 to 2010. It followed the adventures of Roary and his racing car friends at Silver Hatch race track.

In 2005, a pilot made to pitch the series was shown to TV bosses at an international broadcasting festival in Cannes. In it, there were differences in character designs, most notably, the colour of the main protagonist himself, Roary, who was green in this pilot instead of red.
The pilot has yet to be released, and only a few images can currently be found.
Gallery
Sources