Doctor Strange in The Multiverse o Madness - The Loop
Play Sound
Check out the Lost Media Wiki's article on the Sesame Street pilots!!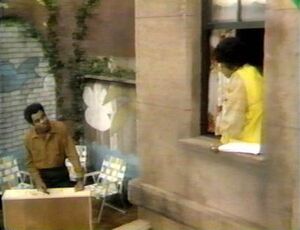 Before Sesame Street premiered on November 10, 1969, the show was offered to various Networks in 1967. Four test pilots were shown under the titles "CTW model" and "My Street". It was supposed to be targeted more at adults, and was to teach the viewers how their actions can impact other's feelings. Test screening shows that kids were more interested in learning rather than hearing about the friendly environment. So it was decided to still have humans, but Muppets alongside too. The title was later changed to "Sesame Street" to match up their original concept.
Availability
Only handful of screenshots have surfaced, and no clips exist. Only Test Show 1 is available online and also included as a bonus episode on the Sesame Street Old School Vol. 2 DVD box set (hence the only pilot to be released on DVD), and the rest are completely lost.
Sesame Street Test Show 1
Sesame Street Test Show 2
Sesame Street Test Show 3
Sesame Street Test Show 4
Sesame Street Test Show 5
These episodes have probably been stored away in CTW Archives. No bootlegged recordings have ever surfaced online (as this was before Home Recording was available).
A promotional pitch reel was produced to promote this early version of the show. There are two versions of this reel: Version 2 was released on the Sesame Street Old School Vol. 1 DVD box set, and Version 1 is still lost.
UPDATE 23 Jul '17: Good news, a raw footage from the fifth test pilot (Ernie and Bert's TV drones "D" over and over again) has been posted on YouTube recently today. It has been found on the Yale library website: http://brbl-dl.library.yale.edu/vufind/Record/4179776
In some other good news, a 14-minute albeit incomplete copy of Version 1 of the promotional pitch reel was also found in the Yale library website: https://brbl-dl.library.yale.edu/vufind/Record/4179776