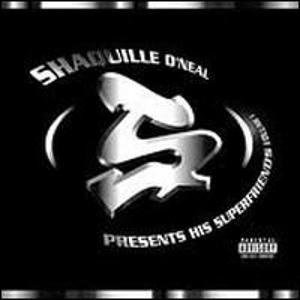 Aside from being a basketball star, Shaquille O'Neil also had an acting career and a rap career. By 2001, though, he had started seeking out help from artists such as P!nk, Dr. Dre, George Clinton, and many others. He also really started becoming ambitious, seeking to create sounds never heard before. In 2001, he intended to release what many believe to be his dream project, Shaquille O'Neil Presents: His Super Friends Vol. 1.
The album was originally set for release on September 11, 2001. Several singles were released for the album and were given to the "Shaq Dream Team" which was a group of promoters that would hand the singles to music critics to help build up hype. Some critics cited that the music itself was really ambitious and actually impressive. The album was pushed back to an October 2 release before finally being shelved for unknown reasons.
Some of the singles were leaked after the album was shelved and can easily be found on YouTube. Most of the tracks, however, are unattainable and are probably never going to see an official release. One reviewer from AllMusic got the chance to listen to the entire album and gave it a 4/5 star rating saying the album was surprisingly impressive. The critic has been forbidden to leak any of it, though. Bootlegs of the album are not known to exist.
Community content is available under
CC-BY-SA
unless otherwise noted.