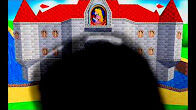 Although the first episode of the series is known to fans as the pilot, there was, however, a real pilot of the show.
This pilot was produced in 2014, and was made before Shroom tube officially picked up the show. Not much is known about this except that it supposedly used the same plot as the first episode of the show, and Super Mario was played by an Shroom Tuber Actor instead of The Narrator
The pilot remained in obscurity until 2014 when Shroom tube posted screenshot on his Channel Twitter account. Supposedly, he also posted a video clip to Youtube showing Super Mario, but that has since been made private and has not been mirrored anywhere else on the internet. Other than that, no other piece of info is available for this pilot, and has yet to be released by
Shroom tube or by Shroom tube himself.
Community content is available under
CC-BY-SA
unless otherwise noted.