Sidekick is a Canadian animated television comedy series created by Todd Kauffman (former co-director of Total Drama, and later co-creator of Grojband and Looped) and Joey So. The series ran from September 3, 2010 to September 14, 2013 on YTV. The dubs of the show are somewhat lost.
Latin American Spanish Dub
Mostly found, a handful of episodes are on Youtube. It aired on Cartoon Network in Latin America, Canal 5 in Mexico, Telepacifico, Teleantioquia and Teleislas in Colombia.
Korean Dub
One of the rarer dubs, according the Korean Wikipedia page, it aired on Cartoon Network and Tooniverse in South Korea.
Only a handful episodes have been found so far.
Italian Dub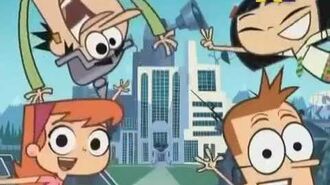 Mostly found, a handful of episodes are on youtube. It aired on K2.
Dutch Dub
Not much is known about this dub, all we know is that it aired on Disney XD, all we have is a promo of it.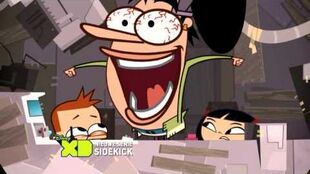 German Dub
This dub aired on Super RTL in Germany. Only a promo has been found.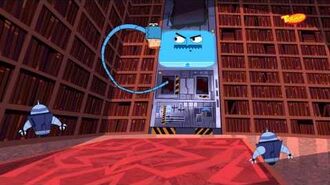 French Dub
Found, but only 3 episodes have been uploaded, but it's on iTunes, so if someone can buy the whole series, then it will be found.
Brazilian Portuguese Dub
Nothing about this dub has been found, only a single Toonix bumper has been found so far.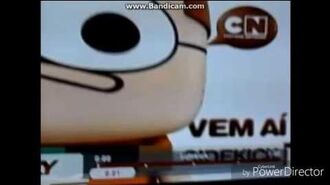 Other Dubs?
There is a chance of more dubs existing, however it is uncertain. 
Hungarian, Romanian, and Czech dubs might've aired on the recently closed Megamax Channel.
A Japanese dub could exist as Nelvana does have headquarters in Japan, and other shows by them such as "Scaredy Squirrel" and "Ned's Newt" have Japanese dubs.  
Community content is available under
CC-BY-SA
unless otherwise noted.