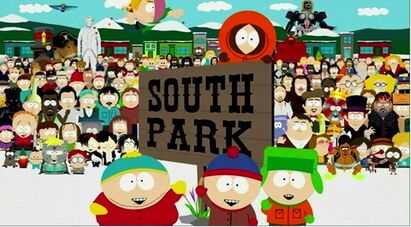 A Korean dub of South Park began broadcasting on Tooniverse in March 2000, but complaints to the South Korean government (particularly the Broadcasting Committee) by angry parents caused it to be quickly pulled off the air, barely getting through the start of season 1. It is unknown how many episodes were dubbed in total due to the sudden removal, it's also unknown how long it aired before being pulled. Not much is known is about the dub as no other information has been released, no footage of the dub has resurfaced anywhere online.
Community content is available under
CC-BY-SA
unless otherwise noted.