Space Cats is an animated series created by Paul Fusco that aired on NBC on Saturday mornings from September 14, 1991 to July 25, 1992. The series is about alien felines from planet Trygliceride-7, which is ruled by their leader D.O.R.C. who tells the Space Cats their new mission. 3 cats, Captain Tom, Scratch, & Sniff are taken to Earth to do the mission tasked.
Only one episode is available online alongside several bumpers. It has yet to be released on home video, or on digital services. However, there are descriptions of a few of the lost episodes on the show's wikipedia page, & the show is remembered by several people who watched it back then.
The amount of episodes produced is currently unknown as while Wikipedia , & Big Cartoon Database say 13 episodes were produced, some of the episodes have completely different names. This might mean that either the latter site might be using episode names from airings in a different country(most likely the UK), or there might've been more episodes produced that never got to air. This site talks about an episode where a bunch of historical monuments are stolen. The name of that episode haasn't been revealed as of yet, which further goes into the matter behind how many episodes were produced. The show also exists in other languages, Spanish, & German, those of which are lost too. It's unlikely the show got much distribution outside of the USA, Latin America, Germany, & the UK.
On July 6th of 2020, YouTube user TurdMan McQuack said that he bought a bootleg Space Cats DVD from Mexico, but doesn't know where he left it at.
List of episodes
1. Send In the Clones
2. Stinking Pollution
3. Like Cats To Water
4. Thank You, Masked Man
5. A Recession Is Depression
6. Diamonds Are Furrever(FOUND)
7. Mirror, Mirror On the Wall
8. The Incredible Shrinking Monuments(might be the unnamed episode from the site, but the episode described shows them stolen, & not shrunk, so this might just be a similarly named episode with no relation)
9. Blintzcapades
10. A Tale of Two Kitties
11. Mysterious Missing Guests
12. Operation Pine Crud
13. Y.I. Auto
??. Big Fish-Little Fish
??. Cats Hate Water
??. The Hard Life of Hollywood
??. Selling California
??. The Curse of the Mummy(might actually be referring to the comic book?)
??. The Biggest Theft of All Times
??. Full of Bananas!
??. Dreams On Wheels
??. Party Crasher
??. Fast Food Mayhem
??. (no name given)
Footage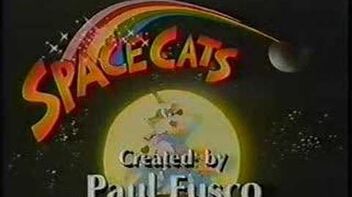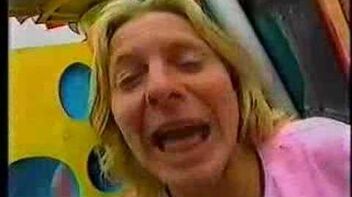 Community content is available under
CC-BY-SA
unless otherwise noted.