SporeDotCam was a fast-paced YTPer from 2008 to 2015. He had also been known for some 3-D animations he made in After Effects. When he came around to 4,800 subs his channel had closed on April 22, 2015 after he annouced on Skype his official retirement. As of now besides some collabs featuring him and small clips of his videos being featured in KevinTAckerman's "YouTube Poop Top Ten Semiweekly Moments," only 3 out of the several dozen full videos he made have been reuploaded.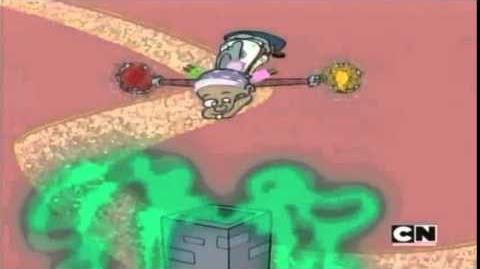 EDIT April 25th, 2015: SporeDotCam's animation ▣▣ Digital Brain Trek ▣▣ has been reuploaded. (https://www.youtube.com/watch?v=5ozxhut387M)
EDIT May 26th, 2015: More YTPs have been reuploaded: https://www.youtube.com/playlist?list=PLva1PiOZ484uVasXndjuCK7hLr1UXCHHr
Community content is available under
CC-BY-SA
unless otherwise noted.