The very first Super Sentai was Himitsu Sentai Gorenger or Secret Squadron Goranger. Created by legendary manga artiest Shotaro Ishinomori who is also know for Kamen Rider and Cyborg 009 created Gorenger. Gorenger was a smash hit on its channel TV Asahi. In 1978 the Filipino TV channel RPN-9 aired dubed episodes of the show called "Star Rangers" on Saturday nights. Also in 1975 to 1976 sub episode aired in Hawaii. Also in California aired raw episodes in 1976 on Sacramento's KMUV-TV in '76 and San Francisco's KEMO-TV  in '77 but little info is known. The only real differences the Star Ranger dub had to its Japanese counter part was saying there number. Like Star 1,2,3 and etc. As of 2016 only one clip of this rare dub has been found. There are 6 episodes available on grey market dvd-r.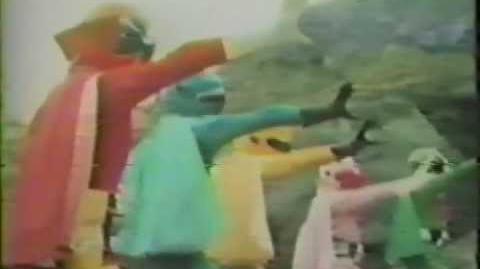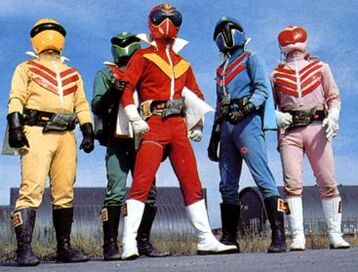 UPDATE: 10 episodes were found and were uploaded onto the internet archive. Episode 3 and Episodes later than 11 (Unknown amount) remain lost.
Community content is available under
CC-BY-SA
unless otherwise noted.