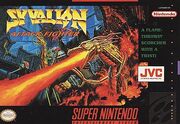 Syvalion was an arcade game which was released in 1988. Later in the Early 90's a SNES Version was released in both Europe and Japan, There was an unreleased SNES version which was also going to be released but was never officially made in North America.
Information
A magazine stated that there was going to be a port of Syvalion for the Super Nintendo Entertainment System. This version was going to be published by JVC just like in Europe. However the game was never released and no more information regarding it's cancellation made into any gaming magazines. The game was eventually released as part of Taito Legends 2 for the PlayStation 2 for North American audiences in 2006.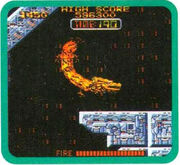 Community content is available under
CC-BY-SA
unless otherwise noted.