Tab On Or Game On Was A MMORPG Made By Gamemaker Studio & Google On December 29 2004 It Was A Game That Had Rebel Action Between The Game's Characters That Would Have To Battle With Other Players To Unlock Free Power Ups & More Including A Character Editor & Levels & Others Not Just Fighting U Could Do Minigames & Even Build Your Own Level. On October 2 2009 Google Drive Decided With Google Inc Along With Gamemaker Studio To Shut Down & Discontinue The Game Due To Google & Gamemaker Studio Wanting To Create Other Online & PC Mobile Games At The Time While The Original Version 1.11 Has Yet To Appear Online All Skins Characters & Even Builds From Tab On Has Never Resurfaced.
Availability
On June 31 2010 It Was Revealed That The Game Would Be Released As A Fan Game On Silver Games On May 3 2014 & Google Didn't Mind To Much The Inventor Of The Game Known As Pube Boy A Online Video Game Developer Sold The Game & Exported The Game On The Internet The Next Day The Game Was Cancelled & Removed From Silver Games On May 4 2014 Due To The Game Being Copyrighted From That Of Tab On The Game Was Known As Tab In A Reboot Game.
Cancellation
On March 30 2008 Gamemaker Studio Had Announced That The Game Will Be Cancelled In 2009 By The Studio Itself & Google Due To The Developments Of Other Games That Gamemaker Studio & Google Wanted To Make Online For PC & Even Mobile Games & The Game Went Unreleased & The Site Is Still Visible But All Skins Characters & Builds Has Never Surfaced Online On June 2010 Pube Boy Asked Google If He Could Make A Fanmade Reboot Of The Game & Put On Silver Games In 2014 But On The 4 Of May 2014 The Game Was Later Cancelled By Google Due To Copyright & Is Nowhere Else On The Internet & The Original Build Was Abandoned.
History
On May 14 1999 Google Said That They Were Making MMORPGs For Online Gaming With Gamemaker Studio When It Was Launched On November 1999 They First Started MMORPG Games Such As Clue Mystery Runners & Tab On The Game Was Released In 2000 With First MMORPG Being Clue Mystery Runners & Then They Released Tab On In 2004.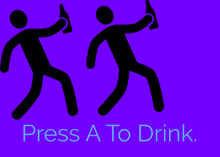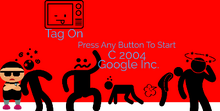 Community content is available under
CC-BY-SA
unless otherwise noted.