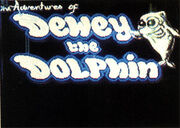 The Adventures of Dewey the Dolphin is an unreleased video game for the NES (Nintendo Entertainment System) that was originally meant to come out in 1991. It would have been published by Ocean.
The game was announced in issue #13 of the magazine Electronic Gaming Montly with the following text: "Swim through the depths of the ocean watching out for all of the hungry fish who are looking for a tasy morsel for dinner. Meet up with Neptune, the Ocean god."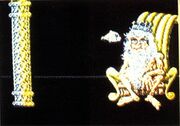 On the forum "The Ocean Experience", some people claim to have communicated with the original developing team, and informed that:
It was programmed by Allan Shortt.
The graphics were designed by John Palmer.
It was originally meant to be an arcade game, but due to budget reasons, was switched to be a Sega Genesis/Megadrive title, and then a NES game.
It was seemingly cancelled due to the release of Ecco The Dolphin that had a similar premise.
No prototype or other playable version has been made available, although there have been witnessings of the original art by John Palmer, who was passionate about the project. However, apart from two screenshots, no other visual evidence has been made publicly available to this day.
References
Community content is available under
CC-BY-SA
unless otherwise noted.