Doctor Strange in The Multiverse o Madness - The Loop
Play Sound
The Lost Media Wiki's article on the subject!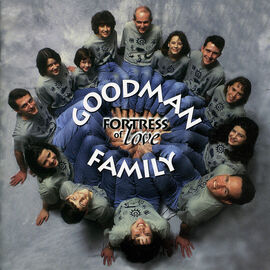 Overview
The Goodmans were a singing Christian-based family (not to be confused with the similarly named "Happy Goodman Family"). The Goodman Family toured the world from the '90s-early 2000s, performing at UN conferences and privately for Pope John Paul II, in hopes of being "a voice for the family" worldwide. [1] [2] [3]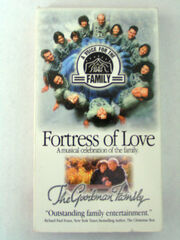 On Sunday, December 8th, 1996, father Steve Goodman and five of his children were in a car accident that resulted in the death of sons David (age 12) and Peter (age 11) and daughter LeAnne (age 10). [4] [5] They were buried together on December 14. [6] Steve, and daughters Aimee and Andrea were on life support and had various complications, but eventually recovered. They immediately resumed their worldwide touring with a new mission, to speak of their personal experiences rebuilding their family after the devastation of the accident. On December 20th the following year, the story was aired on TV as a musically charged documentary called "Fortress of Love", hosted by Merrill Osmond and with music by Kenneth Cope. The special was integrated into their subsequent concerts. [7]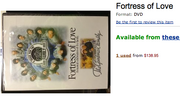 Availability
The special was primarily available on VHS. The tape seem to have disappeared entirely from listings everywhere. CDs of the soundtrack are also completely out-of-print. 
An entire copy of the last live concert from 2000 (albeit in very warped form) is available here on YouTube.
About 15 minutes of the VHS copy (in very strange resolution) is available online and hasn't been touched since February 2013.
However, there also appears to have been an even more obscure DVD printing of the special, which, as of the article's creation, seems to be completely unlisted.
As a final note, the MP3 soundtrack is available to purchase on iTunes, currently.
 UPDATE 8/16: It's been receivéd!
It's been ripped and uploaded to YouTube as of right this moment!
Also included are scans of the included physical items & a screencap of the static DVD menu:
*THESE LINKS ARE OUTDATED, PLEASE UPDATE*
References
Supplemental Material