Wiki Targeted (Entertainment)
Play Sound
The Paz Show is a short form animated interstitial which aired in between preschool shows on the "Ready Set Learn" block on Discovery Kids and TLC. It focused on the adventures of a penguin named Paz and his friends as they learned lessons in life. Out of the 80 episodes, all of which are available on YouTube, and there are also several DVDs of Ready Set Learn shows that contain the Paz segments.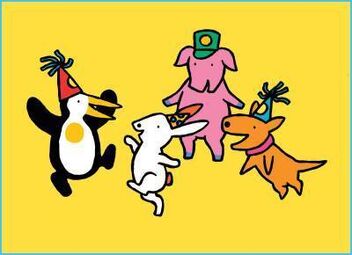 Findings
Mariposa Atiria had uploaded an undetermined amount of episodes in Series de los 90, but you need to comment on the thread before you can access the links. (The forums forbid anyone from putting up the links from the forums to an external website.) However, while the forums are in Spanish, the entire series is in English.
VMCEduca, a Chilean(?) website, has plenty of episodes in Spanish-language DVDs. However, apparently, you cannot import the DVDs.
A channel on YouTube, https://www.youtube.com/channel/UC7n3HvW_yFX4MSDHeMRTyNw, has all Paz episodes in English, but they removed the puppet clips from Ready Set Learn's version, it uses the international intro, which has the same tune as the American version of the opening, and it was audio-synced from the German dub, since all of the episode titles and the credits are in German, but the video titles are in English.