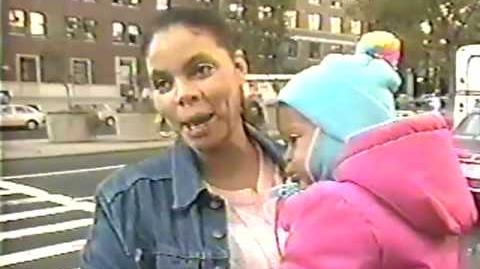 The Sesame Street Experiment is a documentary produced in 1989 about Sesame Street. The program is hosted by Jane Curtin and looks at the production of Sesame Street from a research angle. The film was screened at the "Sesame Street: The First Generation" exhibit at the Museum of Modern Art. It's possible that the special would have been lost entirely had someone not had the audacity to record it when it aired one early morning on their PBS affiliate. Unfortunately, they tuned in late into the viewing, and only about 11 minutes were recorded. The rest of the special has yet to circulate.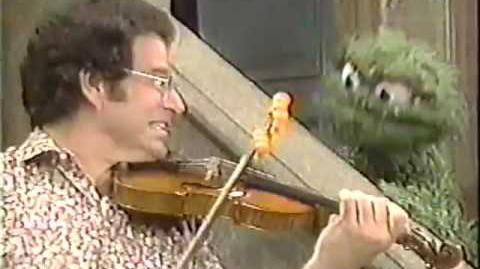 Segments are shown of various international co-productions, the TV special Big Bird in Japan, and several sketches from Sesame Street. Interviewees include Caroll Spinney (puppeteer of Big Bird and Oscar), Bob McGrath (actor), Norman Stiles (writer), Lisa Simon (producer, director and production assistant), Joan Ganz Cooney (co-creator of Sesame Street), Sonia Manzano (actress for Maria), Jim Henson (head puppeteer and voice of Ernie, Kermit and other characters), David V. B. Britt (President C.O.O. Children's Television Workshop), Lu Horne (Vice President International Production), Adrianne Benton (Vice President International Marketing), Evelyn B. Davis (Vice President Community Education Services) and several parents.
Community content is available under
CC-BY-SA
unless otherwise noted.