Cobra Kai Season 4 - The Loop
Play Sound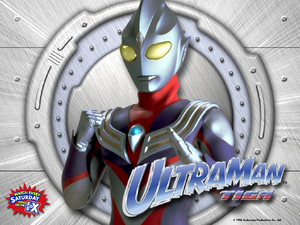 Ultraman Tiga recieved an English dub on the Fox Box from 4Kids Entertainment from September 14, 2002 to March 8, 2003. The episodes were not ripped and the English dub never aired in favor of 4Kids giving the series an uncut release.
The YouTube user GORIZARD TV had remastered some of the episodes using the Japanese Blu-Ray, but unfortunately the account seems to have been taken down, along with all of the episodes. Episode 4, "Spark of Evil" was uploaded to the Internet Archive, and it appears to be the only full episode to resurface at this time.
UPDATE: As of January 20, 2020, GORIZARD seems to be in a new channel, GORIZARD MUSIC and TV. All the episodes they were able to remaster are back again. A graph will be coming soon with the details of the listings.
UPDATE: As of March 2020, the remastered episodes are gone, and GORIZARD MUSIC AND TV is gone. However, the episodes they had remastered are still available on the Internet Archive, although in their original form recorded from the Fox Box when they aired.
UPDATE: As of June 2020, most of the English dub has been found thanks to the Apollo Dub Archive and is available on GORIZARD TV's channel.
UPDATE: The user ZetaReticuli1 found episode 3.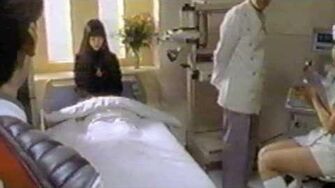 Episode Status
| # ENG | # JPN | ENG Title | JPN Title | ENG Airdate | JPN Airdate | Status |
| --- | --- | --- | --- | --- | --- | --- |
| 1 | 1 | The Prophecy | The One Who Inherits the Light | 9/14/2002 | 9/7/1996 | Found |
| 2 | 2 | Monster in the Mine | Stone of Legends | 9/14/2002 | 9/14/1996 | Lost |
| 3 | 3 | The False Prophet | The Devil's Prophecy | 9/21/2002 | 9/21/1996 | Found |
| 4 | 4 | Spark of Evil | Sa-yo-na-ra Earth | 9/21/2002 | 9/28/1996 | Found |
| 5 | 5 | Munakata's Monster | The Day the Monster Came Out | 9/28/2002 | 10/5/1996 | Found |
| 6 | 6 | The Dark Cloud | Second Contact | 9/28/2002 | 10/12/1996 | Found |
| 7 | 7 | Alien Invasion | The Man Who Came Down to Earth | 10/5/2002 | 10/19/1996 | Lost |
| 8 | 9 | Stranded | The Girl Who Waits for a Monster | 10/5/2002 | 11/2/1996 | Lost (but a few clips are available on the YouTube page of Shayne Dukevitch, voice of "Marnie" Shinjoh) |
| 9 | 11 | Friend or Foe? | Requiem to the Darkness | 10/12/2002 | 11/16/1996 | Found |
| 10 | 12 | Mutant from the Sea | S.O.S from the Deep Sea | 10/19/2002 | 11/23/1996 | Found |
| 11 | 8 | All Hallows Eve | On Halloween Night | 10/26/2002 | 10/26/1996 | Lost |
| 12 | 13 | Attack of the Crow-Men | Human Collecting | 11/2/2002 | 11/30/1996 | Found |
| 13 | 14 | Nowhere to Hide | The Released Target | 11/9/2002 | 12/7/1996 | Found |
| 14 | 15 | Revenge of Gazoto | The Phantom Dash | 11/16/2002 | 12/14/1996 | Found |
| 15 | 16 | The Monster Slayer Returns | Resurrected Friend | 11/23/2002 | 12/21/1996 | Found |
| 16 | 17 | Dark vs. Light | Red and Blue's Battle | 11/30/2002 | 12/28/1996 | Found |
| 17 | 18 | Golza is Back! | Golza's Counterattack | 12/7/2002 | 1/4/1997 | Found |
| 18 | 19 | The Power of Light (1) | GUTS to the Sky (1) | 12/14/2002 | 1/11/1997 | Found |
| 19 | 20 | The Power of Light (2) | GUTS to the Sky (2) | 1/4/2003 | 1/18/1997 | Found |
| 20 | 22 | The Fog | A Fog's Coming | 2/8/2003 | 2/1/1997 | Found |
| 21 | 23 | Prehistoric Danger | Dinosaurs' Star | 2/15/2003 | 2/8/1997 | Found |
| 22 | 21 | The Show Must Go On! | Deban's Turn | 2/22/2003 | 1/25/1997 | Found (incomplete) |
| 23 | 24/10 | Toxic Terror / Afraid of the Park | Go! Monster Expedition Team / The Closed Amusement Park | 3/1/2003 | 2/15/1997 / 11/9/1996 | Found |