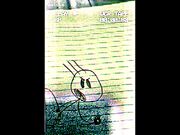 Tjs_Official was the official tiktok account for Jason The Kid Network Studios and was abandoned on October. However,there were old videos that would have had horrific imagery and more and the account was known as Squidward_RedMist at the time around in Late 2019-January or February of 2020. (Unreleased Videos from Around 2015-2019) All these horrific or non horrific videos are removed and the owner (Who is documenting this down) has deleted the videos from everywhere,and I permanently got rid of them. The videos would have had VHS-Like effects done to them and made them look like a lost episode creepypasta. I only have one last video left of it from February,and it isn't that graphic as the previous ones that are now missing. But I'm pretty sure the videos would never be found because they were unpopular and obscure now in days and it was low budget. I wonder if anyone has a copy,if so,send it in the comments here.
Update 1
I have recently found out I have in possession of some of the shorts (images,development material) or the video on some of my devices in my files. I only have the first full video in my old videos collection on yt. I also recently discovered some of my older Tipton videos are from January-February,Being from S0E01 and S01E10. I also found some of the other episodes on some other devices I have in contact with and uploaded some of them,some of the videos are parodies of Cartoons and Horror Stories.
Update 2
Since my old device froze,I won't be able to show anymore proof until it gets fixed.
List of Known Videos (Not Sure of Order Currently)
"Gun" Video - Lost
Infection/Eerie Smile Video - Lost
Red Mist Parody Episode - Lost (I have no other copies ethier then one short alternate version)
Unnamed January Season 0 Episode - Found (I'll try to upload it on yt soon)
Unknown Number February Episode - Found (I'm not sure if it's still up)
"SteamBoat Jason" BW Version Unknown Date (Lost)
"SteamBoat Jason" Color Version with Poster (Found,Poster Missing: https://youtu.be/Ua3YigGIbAo)
Jason Goes to School - Found
Jason Goes To School Spongebob Squarepants Style Version - Lost/Partially Found
Unknown Episodes (Lost)
Unnamed Season 01 Episode 10 Video - Found (Yet to Upload)