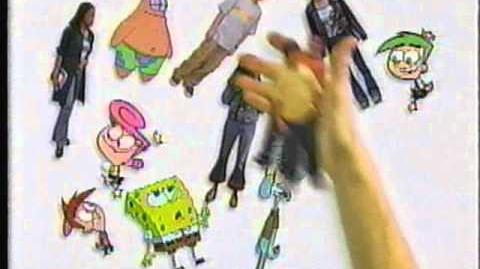 Welp, there you have it, the remaining rips. This is far from over though, because there's a lot more commercials and promos in this tape where that came from!
You will notice screwy audio in most of these videos (especially in the commercials), and that's the ripping equipment's fault, not mine. I've tried my hardest in most of these videos to make it sound how it should, so just don't complain about it.
Oh, and the uncut versions of certain videos (the Klasky-Csupo credits error, the commercials) as well as other unreleased videos in relation to these rips and the demos are now available on Archive.org under the title of "Nickelodeon 2003 Tape (Vol. 1)".
https://archive.org/details/Nickelodeon2003TapeVol1
So, yeh. There's some pretty neat crap in there, so check that out too.
I'll rip more stuff whenever I can, so stick around, friends!
~MattBoo
Community content is available under
CC-BY-SA
unless otherwise noted.