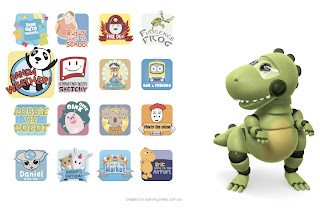 Article by Verdiclub.
I remember playing WhizKid games as a kid. It was an educational website created by Autism Games.
It almost had 16 games to choose from.
In 2022, I think it got defunct in favor of Science Island, a unique educational game that teaches kids about STEM. And this is the reason why.
List of games
Ron gets dressed - A Dress-Up game.
Rufus goes to school - A School game
Fire Dog - TBA
Florence the frog - Possibly A puzzle game about a frog
Panda Weather - A Dress-Up game similar to Ron gets dressed
Grouping with sketchy - TBA
Ted's Ice cream adventure - A game about a bear working as a Ice cream maker
Bob & Friends - A game about a bus
Robbie the robot - A game that tells the story of a robot that loosed his red cap
Oink Oink - TBA
Kody's world - A game about a Koala
Marty the Mime - I only found the footage but I don't know what the game is about
Daniel: Robo-Cat - TBA
Rabbit's Birthday - A game about a Rabbit having a party with a fox, as well as a cat and a elephant. However, a Racoon is seen in the intro
A day at the market - TBA
Eric goes to the airport - A game about a Dinosaur waiting in line at a airport. You can choose an Apple or a Book to process
Footage I found
https://www.youtube.com/watch?v=H7a8TuZ5MD8&t=1952s Gameplay of WhizKid games (Gameplay begins in 11:40)
https://www.youtube.com/watch?v=bzgID7TZatU A trailer of this website.
http://jonathonadam.blogspot.com/2011/05/whiz-kid-games-autism-games.html A person behind the images
https://www.dexigner.com/news/19590 This website tells of it
https://beacon.anu.edu.au/service/website/view/184/30 A review of this website
http://www.autismgames.com.au/index.html Official website