Weird Years
is an animated comedy by Lenz Entertainment and Mercury Filmworks. It airs every Monday and Tuesday night 8:30 ET on YTV. This show originally aired on November 6, 2006.
Weird Years is an animated series about Donko Dorkovitch and his eccentric family from Kryobia as they deal with life and transition in North America.
The show takes a lighthearted look at adventures in the New World as seen through the eyes of some very strange people. Donko's ancient mother Zozo, for example, has not, will not, and never will be accustomed to life in North America and thinks it's a stupid place full of crazy heathens with crazy habits. The Dorkovich family lives in the Labrador town of Happy Valley.
This show has never aired no more. Since this show can be hard to find. But, there is some parts of episodes of that show "Infoodelity", "Home of the Driving Range", and "The Truth About Truth" can be find on YouTube.
If anyone has recording of these episodes of this show, let me know.
UPDATE 8/26/2016 - I contacted Kyle Marshall (One of the staffs of this show) unfortunely he doesn't own a copy of this show. YTV and Mercury Filmworks has yet contacting me if they have any copies of this show.
UPDATE 8/27/2016 - I asked Jamie Shannon (The creator of this show) on Twitter that he has a copy of one episode of this show.[1]
UPDATE 8/29/2016 - I contacted Lawrence Mirkin (The executive story editor) that he doesn't have a copy of this show.
UPDATE 8/31/2016 - I contacted both Peter Moss and Mercury Filmworks that they don't have a copy of this show. But however you should ask Lenz Entertainment to get the screening DVDs of this show.
UPDATE 1/17/2017 - I contacted Cal Dodd (the voice of Donko Dorkovitch), he doesn't have any copies of any episodes and it was confirmed that Lenz Entertainment got shut down.
UPDATE 7/17/2017 - Cristmasthyme has the Mega mirror for the series, which may be complete, but we will check and make sure.
UPDATE 7/19/2017 - Cristmasthyme has a new Mega mirror which can be find here! https://mega.nz/#F!wyJBjbhb!25_wVXmy3jOWXtqabaIjRQ
The other 3 episodes, (Zozo's Teeth, The Last Donko, and Home For the Holidays) are missing and yet to be found.
Gallery
Videos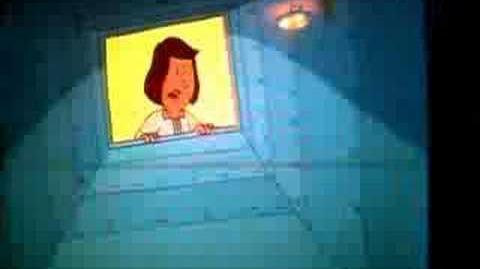 Community content is available under
CC-BY-SA
unless otherwise noted.