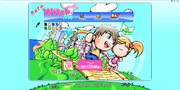 WitchMe
 (website now deceased) was an online computer game. In the game you could cast spells, own a house, and make friends. The game was scrapped and canceled for unknown reasons.
Moderation
WitchMe was released in open beta on June 30th, 2011 and promoted via both Facebook and a promotional video released by its creators, the completely unknown company "Purisoft".[1] The administrators posted regularly on their Facebook page for a few months until they completely stopped after October 26, 2011, their last post being news about a Halloween event. A forum was released by a player named Witch  for the players to contribute to and help locate bugs/glitches on July 7th, 2011.[2] This forum was advertised on the official Facebook page. Although it is still up as of June 4th, 2019, most of the forum cannot be accessed unless the user has an account verified by the forum administrators, none of who are still active. Witch is additionally a former moderator of what was a popular Fantage forum.[3]
Connection to Fantage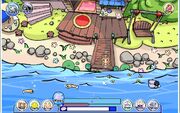 Fantage
 (website now deceased), another popular MMORPG of this time, was facing lashback in 2011 due to its poor currency systems and management. Many players from Fantage migrated onto WitchMe because of its lack of premium membership and overall simplicity, which made it similar to early (2008) Fantage.
[4]
Closing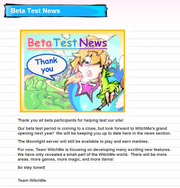 Moderators slowly left the website and the playerbase began to wane from late-2011 to early-2013 as no new updates occurred throughout this period. However, the servers were still working and the website was still up. On May 31st, 2013, Witchme.com stopped working entirely. The administrators frequently took the website down for updates in 2011, so many players assumed that the website was going through an extensive update. The administrators left a
post
on the News section of the website which explained their supposed plans to reopen Witchme the next year, in 2014, no longer in beta. Witchme was never restored; the domain for Witchme.com was
dropped in August 2014.
[5]
Players have speculated that the website shut down due to funding issues, or because WitchMe was threatened by its competitors. However, nothing is certain--there has been no way of getting in touch with the creators or any administrators related to WitchMe.
References
Community content is available under
CC-BY-SA
unless otherwise noted.