Wu-Tang Clan are one of the most important Hip Hop acts of all time. with 40 million record sales worldwide. They are also known for their surprising amount of artistic vision as shown in the story of the lost album Once Upon A Time In Shaolin.
Once Upon a Time in Shaolin is Wu-Tang's seventh "secret" album, given a limited edition release of one and intended to be an artistic statement by the group's leader, The RZA and Tarik "Civalringz" Azzougarh. Nearly everything about it is a secret and is known to have been a companion piece to the group's sixth album A Better Tomorrow.
The album
The album was recorded between 2007 and 2014 and is reportedly about music exploitation between the Baroque and Renaissance eras. The album was also said to have several guest members including Cher, Carice Van Houten, FC Barcelona soccer players, and the like. The album was kept in secret for the public until 2014-2015 when it was announced by the group. Put out as an "artistic statement", the album was intended to have been shown in museums and art exhibits, but this idea was scrapped for unknown reasons. The most controversial topic about the album is the contract for the buyer of the album, which states it would not to be commercialized for 88 years, which the RZA explained was due to make an artistic point as the album is a "work of art", while putting out that the "88" was symbolic (8 being the number of original members, Paddle8 where the album was sold off, 8 being flipped sideways to represent Infinity which fit the group's secondary album Wu Tang Forever and 2015 adding up to 8). Despite this, the RZA and Civalringz stated the album could be released for free or put at listening parties after immense criticism, however stated it would be slim due to the pricing of the album. The other members (especially Ghostface Killah) have disagreed with this.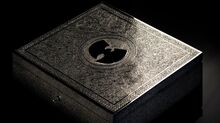 The album's track listing was reported by Complex magazine to be the following, however Civalringz has acknowledged that the track listing is only known by the buyer and the track list reported by Complex were just the working titles of the album. This is also considered accurate as the track list contains 26 songs, compared to the stated 31 tracks.
Shaolin School (Disc 1)
1. Entrance [Intro] (1:57)
2. Rivals (4:12)
3. Staple Town Pt. 1 (Interlude) (0:44)
4. Ethiopia (7:55)
5. Handkerchief (0:49)
6. Staple Town Pt. 2 (Interlude) (1:10)
7. The Pillage of '88 (6:52)
8. Centipedes (7:14)
9. The Widow's Tear (3:55)
10. Sorrow (5:45)
11. Shaolin (6:14)
12. The Saga Continuous (6:58)
13. Shaolin Soul [Exit] (3:41)
Allah School (Disc 2)
1. Sustenance (Intro) (0:43)
2. Lions (6:08)
3. Since Time Immemorial (2:32)
4. The Slaughter Mill (6:31)
5. The Brute (3:24)
6. Iqra (7:23)
7. Flowers (5:49)
8. Poisoned Earth (4:34)
9. Freedom [Interlude] (2:25)
10. The Sword Chamber (4:05)
11. Unique (2:32)
12. The Bloody Page (5:09)
13. Salaam [Outro] (1:31)
A small clip of a song was revealed by Forbes.
The Buying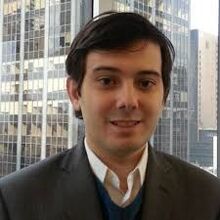 On August 5th, 2015, the album was purchased through Paddle8. While many people already suspected it, on December 9th, 2015 it was confirmed by Bloomberg Businessweek that Martin Shkreli (controversial Turing pharmaceutical CEO known for overpricing the HIV pill Daraprim) bought the album for 2 million dollars. In an interview, Shkreli stated he had no plans to leak the album nor listen to it, stating he was 'saving it for a rainy day or if Taylor Swift wanted to be his girlfriend'. On December the 17th, 2015 Shkreli was arrested for fraud charges, however the New York Police Department had to confirm on Twitter that they did not seize the album. Shkreli was later on let out on bail. During an interview with VICE, when asked whether or not the album would be allowed to the public, Shkreli gave a vague answer on whether or not it would be released, but gave a small bit of hope when stating that "if people really want it, I'd put it out there".
Planned release?
On October of 2016, Shkreli posted on Twitter that if then running Republican candidate Donald Trump won the 2016 Election, he would release his vast catalog of music to download, including Shaolin. When Election Day came and Trump did indeed win the election, Shkreli streamed two songs from the album, the intro and the rumored song "Rivals". Shkreli offhand remarked he needed to talk with RZA, the rest of the Wu-Tang, and Cilvaringz regarding releasing the album, stating that while he had signed and contract and can do what he pleases with the record, he wants their blessing. Whether Shkreli will keep to his word is unknown.
References
https://en.wikipedia.org/wiki/Once_Upon_a_Time_in_Shaolin
https://en.wikipedia.org/wiki/Martin_Shkreli
https://en.wikipedia.org/wiki/Wu-Tang_Clan
https://www.google.com.au/imgres?imgurl=http://wu-ha.wutangclan.com/wp-content/uploads/2014/04/WuTang1-e1395794252557.jpg&imgrefurl=http://wu-ha.wutangclan.com/the-secret/&h=653&w=1164&tbnid=Mh5qTv4Te-fcpM:&tbnh=112&tbnw=200&docid=xndPt8zA0SSVJM&itg=1&usg=__GfkHK01akVZIJ3sBNa02wM2DUdw=
https://www.youtube.com/watch?v=ABL5Elr16hc
http://au.complex.com/music/2015/03/wu-tang-clan-rza-once-upon-a-time-in-shaolin
https://www.google.com.au/search?q=once+upon+a+time+in+shanghai&rlz=1C1LENP_enAU507AU507&oq=once+upon+a+time+in+sh&aqs=chrome.0.0l2j69i57j0l3.7013j0j9&sourceid=chrome&es_sm=93&ie=UTF-8#q=once+upon+a+time+in+shaolin
https://www.google.com.au/imgres?imgurl=http://blogs-images.forbes.com/arleneweintraub/files/2015/02/1217_martin-shkreli-finance_416x416.jpg&imgrefurl=http://www.forbes.com/sites/arleneweintraub/2015/08/18/retrophin-sues-founder-martin-shkreli-for-65m-his-reply-preposterous/&h=640&w=640&tbnid=eXHkvrb_ZMxO_M:&tbnh=186&tbnw=186&docid=0ZvIQSZNkxytiM&itg=1&usg=__7hdh5sZxs_2YajpA2uibYHJ7knc=
Community content is available under
CC-BY-SA
unless otherwise noted.