A mixtape made by rapper XXXTENTACION in September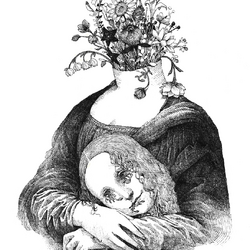 2013. All but one of the songs on the mixtape are lost and no snippets or clips of the songs are available. Some songs are believed to be owned by close friends of XXXTENTACION, but it is not credible. We have names of the songs and links and tweets proving their existence, but that's it. XXXTENTACION apparently lost all but one of the the files, and explained that he would be remaking some of the songs and putting them on his next mixtape "XXX (UnMastered)". The original versions of those songs are lost, and we only have some of the remade versions, these include Numbers on the boards (remade as Whores on the boards) and 47 Goonz (remade as THE END IS NIGH). There is a slim chance for these to be found, and these are believed to be the rarest XXXTENTACION losts among the hundreds of others.
Community content is available under
CC-BY-SA
unless otherwise noted.