Doctor Strange in The Multiverse o Madness - The Loop
Play Sound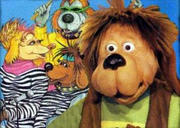 Zappe! Zappeur is a rare French youth program. It was created by Christophe Izard and broadcast on TF1 from January 11, 1987, to August 30, 1987 on Sundays from 9 a.m. to 10 a.m.
The show
It was presented by Zappeur, a puppet in the shape of a dog. Sitting in an armchair in front of a television, a remote control in hand, he watched cartoons and columns at the same time as the viewers. Zapper zapped every five minutes, which corresponded to the duration of the cartoon or the section shown on the screen. Another puppet, Gripy, in the shape of a sewer rat, regularly disturbed Zappeur.
Cartoons emitted
Buzuck (also a rare show)
Calimero (1972 Italian animated series)
Coloquinte et Potiron (also a rare show)
Dodu Dodo (also a rare show)
Dastardly and Muttley in their Flying Machines (as Satanas et Diabolo)
James Hound
La Maison de Toutou (aka Hector's House)
La Noiraude
Simon le Petit Démon (also a rare show)
Wally Gator
Wonder Wheels (as Super Bécane)
The sections were presented by real actors: Isabelle de Botton, Catherine Jacob, Alain Sachs, *Eric Thomas and Valérie Despuech.
Video
On January 15, 2013, Internet user krilin tokyo posted the theme song. On February 2nd of 2018, French vintage children's TV channel YoupiLa5animation uploaded a short TV spot promoting TF1 (referred then often as "the One") featuring Zappeur.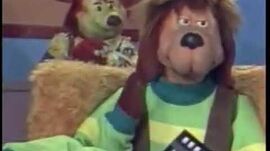 ​​​​​
External Links
[[1]]
[[2]]
Gallery